10% discount on passenger tickets, for Seasmiles members, for the routes Piraeus - Saronic islands! On every route, to all categories of passenger seats.
The discount is valid also for the intermediate routes.
Book now your tickets online!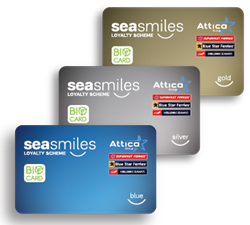 All the Seasmiles offers are available here.
And don't forget, traveling with Seasmiles becomes smarter, as you earn benefits and discounts on accommodation, food & drink, health & beauty, culture & entertainment, car, technology and insurance, through our network of selected partners!
Learn more about the loyalty program Seasmiles here.