Attica Group and Blue Star Ferries offer once more their support to the island communities they serve, providing tangible solutions to their problems.
Blue Star Ferries with its vessel 'Blue Star 2', provided the free transportation of 26 firemen and 9 fire trucks from Piraeus and Kos in support to the efforts of the Fire Fighting forces in extinguishing the fire that broke out in Rhodes on 19th July 2023.
The team joined forces with the local firefighters and successfully managed to put the fire under control.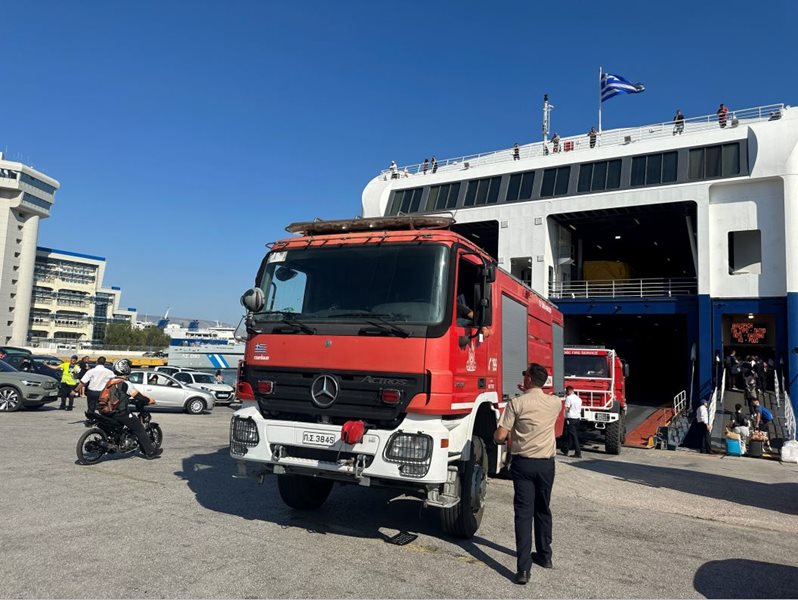 Attica Group is engaged in passenger shipping through SUPERFAST FERRIES, BLUE STAR FERRIES, HELLENIC SEAWAYS and AFRICA MOROCCO LINK, operating 36 vessels providing modern, high-quality transportation services in Greece and abroad. Attica's vessels serve 61 unique destinations in 4 countries, connecting 79 ports and transporting more than 6 million passengers, 1 million passenger vehicles and 500,000 trucks every year.
Kallithea, July 20, 2023