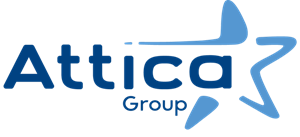 Attica Group, parent company of SUPERFAST FERRIES, BLUE STAR FERRIES and HELLENIC SEAWAYS, is pleased to announce its certification by TÜV AUSTRIA HELLAS according to the International Standard ISO 22301:2019 for the:
Operation of the Head Offices
&
Fleet Support and Management Services
In this context, Attica Group aims to secure:
The uninterrupted rendering of services to its customers and to all interested parties by implementing a Business Continuity Management System (BCMS), in line with the requirements of ISO 22301:2019.
Τhe prevention, response and recovery of unexpected incidents that could threaten its smooth and uninterrupted operations.
Τhe effective handling of a potential interruption of business activities, and the mitigation of any negative impact on its employees, services, customers and to its reputation.
Attica Group is engaged in passenger shipping through SUPERFAST FERRIES, BLUE STAR FERRIES, HELLENIC SEAWAYS and AFRICA MOROCCO LINK, operating 35 vessels providing modern, high-quality transportation services in Greece and abroad. Attica's vessels serve 61 unique destinations in 4 countries, connecting 79 ports and transporting more than 6 million passengers, 1 million passenger vehicles and 500,000 trucks every year.
Kallithea, 12 June 2023