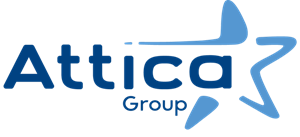 Attica Group, parent company of SUPERFAST FERRIES, BLUE STAR FERRIES and HELLENIC SEAWAYS, is proud to announce its distinction at the Corporate Responsibility Reporting Awards 2022 (CRRA 2022) organized by Corporate Register Limited, the largest CR reference directory internationally, with a database of 166,531 CR reports from 24,312 organizations worldwide.
The Attica Group Responsibility Report 2020 was one of the 16.800 Corporate Responsibility reports assessed worldwide and was listed among the ten finalists in three categories of the CR Reporting Awards 2022. The Committee of the CRRA 2022 consists of registered online users of the Corporate Register from around the world.
According to the voting results published in December 2022, Attica Group ranked:
4th globally & 1st in Europe
in the category "Best ESG Report"
7th globally & 2nd in Europe
in the category "Openness & Honesty"
6th globally & 4th in Europe
in the category "Credibility through assurance"
Attica Group was the first passenger shipping company worldwide to issue a Corporate Responsibility Report in accordance with the GRI Standards, since 2016. This triple global distinction affirms the Group's commitment to operate based on the principles of transparency, accountability and sustainability.
Attica Group is engaged in passenger shipping through SUPERFAST FERRIES, BLUE STAR FERRIES, HELLENIC SEAWAYS and AFRICA MOROCCO LINK operating 35 vessels providing modern, high-quality transportation services in Greece and abroad. Attica's vessels serve 60 unique destinations in 4 countries, connecting 71 ports transporting over 7 million passengers, 1 million passenger vehicles and 400,000 trucks every year.
The Attica Group Corporate Responsibility Reports are available on the Group's website, www.attica-group.com.
Kallithea, 21 December 2022
Explanatory description of categories provided by CRRA:
Best ESG Report: "This category is for stand-alone reports dealing specifically with 'Environmental, Social and Governance' (ESG) issues, and which have this phrase as part of the title, and / or use ESG for the report framework. This is a new and exciting field for non-financial reporting. The winning reports need not follow a specific reporting framework or format, but will give investors and other stakeholders a clear idea of the material environmental, social and governance issues facing the company and include data which is easily compared against similar data from other reporters".
Openness & Honesty: It's sometimes difficult to tell the whole truth. It's easy to highlight the good news and ignore the bad. Whether performance is poor or excellent is less relevant for this award. This award is for the report which 'comes clean', tells both the good and the bad news, and which convinces us that this is a balanced picture.
Credibility Through Assurance: Many of the best reports include a section on external assurance – the organization engages an independent third party to verify aspects of the report, and publishes its methodology, conclusions and recommendations. This award is for the assurance statement which adds the most credibility to the overall report.