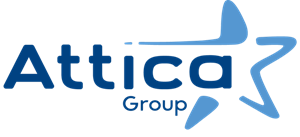 Αttica Group announces the launch of a new ferry connection between the port of ThessalonikI and the islands of North Aegean and the Cyclades, as of March 2021. The new service will be operated by F/B BLUE STAR MYCONOS following the signing of a public service contract.
The first sailing from Thessaloniki is scheduled for March 6, 2021 with intermediate calls at the islands of Lemnos, Lesvos, Chios, Samos, Fourni, Ikaria, Mykonos, Syros and final destination the port of Piraeus.
The deploymet of BLUE STAR MYCONOS fulfills a long-standing request both from passengers and transportation companies, to directly connect Thessaloniki with the islands of the North Aegean and the Cyclades. Together with the itineraries from the port of Kavala, Attica Group will now serve Northern Greece from two ports, offering alternative solutions to passengers and goods.
Attica Group is engaged in passenger shipping through SUPERFAST FERRIES, BLUE STAR FERRIES, HELLENIC SEAWAYS and AFRICA MOROCCO LINK operating 32 vessels providing modern, high-quality transportation services in Greece and abroad. Attica's vessels serve 60 unique destinations in 4 countries, connecting 71 ports transporting over 7 million passengers, 1 million private vehicles and 400,000 freight units annually.

Kallithea, March 5, 2020