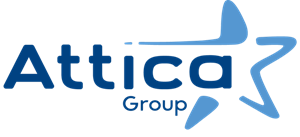 Attica Group, parent company of SUPERFAST FERRIES, BLUE STAR FERRIES and HELLENIC SEAWAYS, is proud to announce its certification according to the international standard ISO 27001:2013 for the Information Security Management System (ISMS) applied by the Group. The said certification was obtained in March 2020 by BM TRADA, an accredited Inspection and Certification Agency by the British certification body UKAS.

The ISO 27001:2013 certification concerns the operation and management of the Group's Data Center infrastructure, including servers, networking equipment, environmental control devices, storage equipment and physical access processes.

Obtaining and maintaining the aforementioned certification, presupposes strict adherence to specific security policies and procedures for the protection of the Group's information systems, equipment, confidential information it manages, including those relating to personal data. |

According to ISO 27001:2013 certification, Attica Group adopts the best practices and the strict requirements of the International Standard for the continuous improvement of the Information Security Management System (ISMS). The certification is a practical recognition of the Group's commitment to continuous development and evaluation of its processes, for the application of high quality standards in its services, as well as for its commitment to secure the data management of its customers and partners.

Attica Group is engaged in passenger shipping through SUPERFAST FERRIES, BLUE STAR FERRIES, HELLENIC SEAWAYS and AFRICA MOROCCO LINK operating 32 vessels providing modern, high-quality transportation services in Greece and abroad. Attica's vessels serve 60 unique destinations in 4 countries, connecting 71 ports transporting over 7 million passengers, 1 million passenger vehicles and 400,000 trucks every year.

Kallithea, July 17, 2020